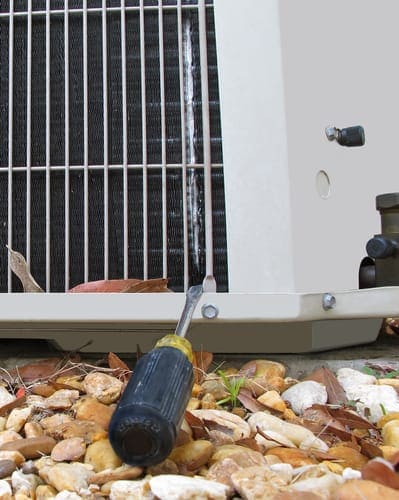 The good news is that your HVAC system came with a great warranty, so you're probably covered in the event of a problem. The bad news is there are a few ways that you may void an HVAC warranty without even realizing it. Here are five mistakes that you want to avoid:
Not Registering the Warranty
The first thing you should do once the HVAC system is installed is fill out the warranty registration, whether it's on paper or online. Not doing so could void your warranty or, at the very least, delay repair or maintenance to your system.
Not Using Parts from the Manufacturer
Parts supplied by the system's manufacturer have been tested for compatibility and reliability. Third-party parts often work just as well, but since the manufacturer can never be sure that the part didn't cause your problem, using them may void the warranty.
Improper HVAC System Installation
The installation of HVAC equipment isn't a do-it-yourself job. Always hire a NATE-certified technician for the installation. Not only have they been well-trained, but the work will be guaranteed in case anything goes wrong.
Not Servicing the System Annually
You should hire a qualified contractor to service the HVAC system once a year, preferably before the beginning of the heating or cooling season. This is a great way to improve efficiency and prolong its operational life span. Plus, it will keep your warranty valid in case repair or replacement is needed.
Not Providing Proof of Maintenance
File away every document connected with the servicing of your HVAC equipment, no matter how insignificant, just to be safe. If you need to use your warranty, for example, the manufacturer may require you to provide proof that regular maintenance has been done.
For more expert advice on ways you may void an HVAC warranty, or if you have questions related to home comfort, don't hesitate to contact the professionals at Winkelman Heating & Air Conditioning. We've been serving the HVAC needs of Dumas, Dalhart, Straford and surrounding areas.
Image Provided by Shutterstock.com