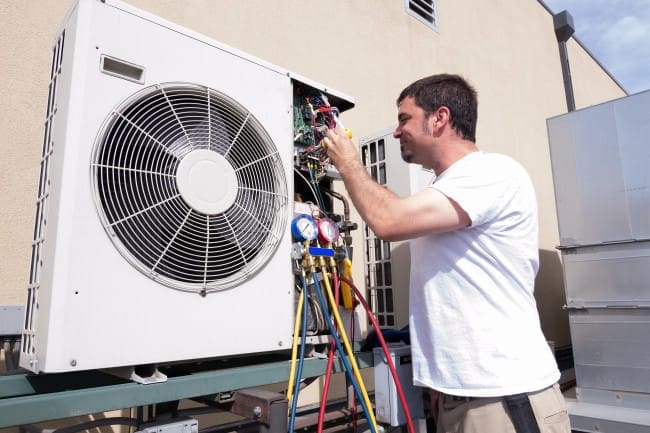 Summers in Dumas, TX are often brutal, with heat and humidity so high you have no choice but to blast the A/C. Unfortunately, a large amount of energy expended on indoor cooling goes to waste thanks to drafts in the home. Keeping your house insulated and installing a heat-recovery ventilator lets you combat the heat more effectively, while also providing the following benefits.
Keeping Air Fresh
If you have a well-insulated home ideal for climate control, there is no way for fresh air to enter unless you have a ventilation system. Replace stale air in your home with fresh, temperature-controlled air by using a heat-recovery ventilator.
Removing Humidity
One special feature of a heat-recovery ventilator that most other ventilators don't have is that it also dehumidifies. Removing excess moisture from the air that enters your home helps you to feel cooler. Dehumidifying also helps prevent the growth of mold and mildew inside your home.
Maintaining Your Ideal Temperature
In the summer, heat-recovery ventilators work by removing heat from outdoor air before letting it into your home, so your air conditioning system doesn't have to do extra work keeping the new air cool. Heat-recovery ventilators reverse direction in winter, keeping warm air inside the house.
Filtering Some Contaminants
Most heat-recovery ventilation systems have basic filtration that removes contaminants like pollen and dust from outdoor air. However, to truly keep your air free of bacteria, mold, and harmful chemicals, consider a more extensive indoor air quality system. The ventilator is only the first line of defense; sometimes it needs backup!
Heat-recovery ventilators are just one type of energy-recovery ventilator you can install in your home. Winkelman Heating and Air Conditioning offers a variety of ventilation products from Bryant to fit any size home or office. Call Winkelman at (806) 553-4698 to discuss ventilation services and products.
Image provided by Shutterstock