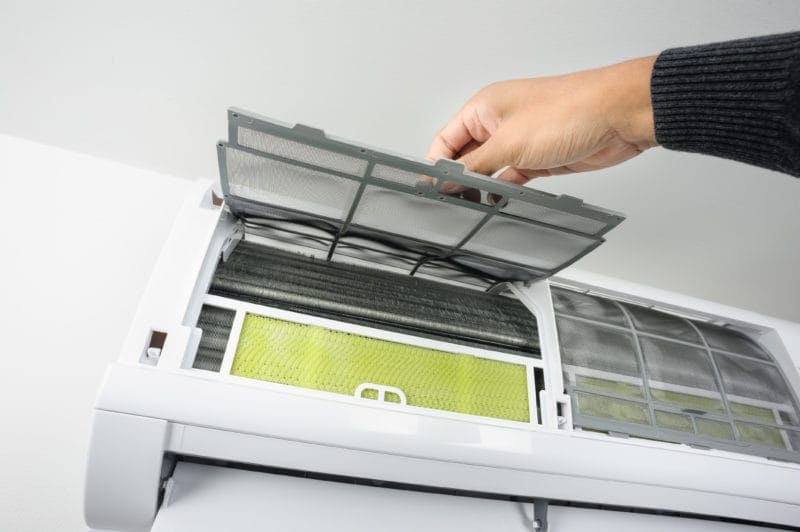 Ductless air conditioners are becoming very popular as they use less energy yet provide the same comfort as traditional units. However, one problem that homeowners in Stratford, Texas face is forgetting routine preventive maintenance on these units. It's the "out of sight, out of mind" cliché́ which can lead to problems that end up costing you big money. Instead of a lackadaisical approach to the situation, remember to schedule tune-ups. Routine maintenance on your ductless air conditioner keeps efficiency high and home comfort at its maximum. Here are just a few reasons to keep your ductless system maintained.
Replace the Filters
Like a traditional HVAC unit, ductless systems use filters to trap contaminants and particulates from the air. Over time, these filters collect quite a bit of dust, creating a decrease in overall efficiency. That's why it's important to clean or replace these filters at least once a month. With clean filters, you can breathe more easily while maintaining the integrity of the system.
Clean the Outside
Now that you've taken time to remove the dust and debris from the inside of the unit, it's time to take care of the outside. This portion, known as the condenser, can quickly become caked in dirt and other debris, especially if the weather has been severe. This can block air from entering your home, or allow contaminants to enter the AC unit. To clean it, turn the power off and wash it with a hose. This should remove most of the loose debris.
Get a Maintenance Plan
It's not always easy to remember to take care of your system, especially if you're juggling kids, a career, and more. That's when a maintenance plan reaps a bevy of benefits. It takes the guesswork out of maintenance, and a quick call to us eliminates the hassle.
Maintaining your ductless air conditioner isn't hard, just so long as you remain diligent or have us on speed dial. If you need any help keeping your system running efficiently, call Winkelman Heating and Air Conditioning today at 806-553-4698.
Image provided by Shutterstock